April is for Animals
The cities of Grass Valley & Nevada City, California, are helping us help animals. Please join us at any of these wonderful events!

Catio & Shelter Renovation Project

We fulfilled the dream of creating a "catio" - an indoor/outdoor safely enclosed space for cats for the Grass Valley / Nevada City Animal Shelter. We also helped the shelter gain more visibility with a new street sign and new exterior paint.

See our video about the project here.

Read more about this project here.
Rational Animal Helps Wildfire Victims
Through our World Animal Day fundraiser, we were able to give a significant donation to the UC Davis Wildlife Disaster Network, veterinarians on the frontlines helping wildlife injured in California wildfires in 2020.

Watch the video we created to tell this story of the amazing people helping at-risk animals through Rational Animal.
Artists with Animals Fine Art Mini Print Notecards
These beautiful boxsets of cards are an original creation of Rational Animal, Morrison Hotel Gallery and world-renowned fine art photographers. They are our bread and butter, keeping us funded to continue our work for at-risk animals. Buy a stack today! Thank You!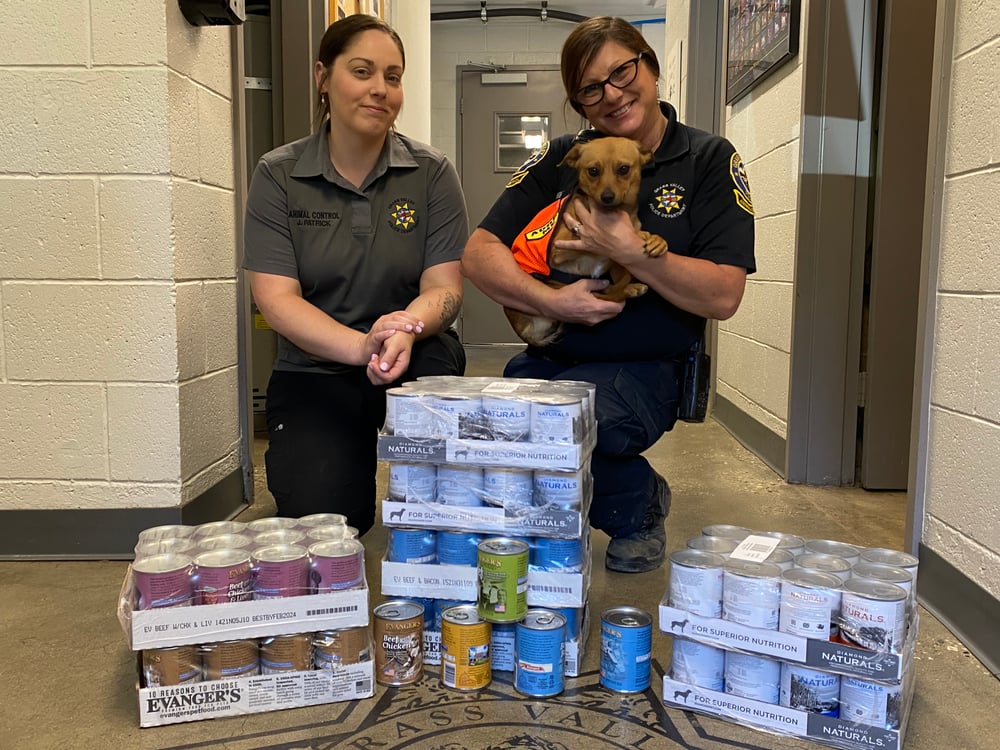 Rational Animal Turned 20 in 2022
Celebrating our 20th year of our mission of "creating media to help at-risk animals" our recent accomplishments include our shelter renovation project at Grass Valley / Nevada City Animal Shelter and our fundraiser to help veterinarians and rescues on the frontlines helping animals injured in California wildfires (see above video).

Throughout these 20 years we celebrate with friends, volunteers and sponsors who have helped us increase awareness and help animals through our campaigns: animal adoption and spay/neuter TV and kiosk ads for the Mayor's Alliance for NYC's Animals; Trails to Tails, five editions of the NYC's first shelter map; our star-studded GIMME SHELTER Rock N Rescue NYC benefit concerts raising funds for over 30 rescue organizations; recognizing hundreds of people for their good work for animals with the Orange Animal Guardian Ribbon; raising awareness for wild, working, and domesticated animals via our Gingerbread Homes for Animals family events in Central Park and Chelsea Market ; and our Mothers Comfort Project sewing and delivering over 15,000 beds, toys and supplies to dozens of animal shelters.

Adam "Adrock" Horovitz, Beastie Boy, with Roberta, when he helped us promote our benefit concerts, GIMME SHELTER: ROCK N RESCUE NYC
Pearl Jam's Eddie Vedder with Celo, the rescued dog featured on Rational Animal's Pearl Jam/Riot Act fundraiser t-shirt.
Campaigns and Awareness Projects
We run lots of different campaigns and projects. We have our Orange Ribbon for Animals, which is all about showing support and doing good deeds for at-risk animals. We produce high quality public service announcements, in both video and poster format. We also run successful projects, such as our Mother's Comfort Project, which has made and provided thousands of beds and toys for homeless animals.
ABOUT US
We produce advocacy campaigns and community events to increase awareness and encourage support for animals in need.
Learn more >>>
VOLUNTEER EVENT
Join us for our upcoming sewing event! Visit our Facebook page for dates.
We need your helping hands and the animals need your help!